Our staff's commitment to you
Our staff is committed to providing support, compassion, information, and direction as needed to all members of our community, their families, and friends who are dealing with loss and grief.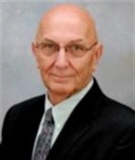 Dave Christopher Sr.
Prearrangement Specialist and Ambassador
Dave joined the staff in November of 2013 after spending three years in retirement from his career as founder and CEO of Christopher's Car Care in Tallmadge. He is a member of Christ Community Chapel in Hudson werehe has served as a deacon for the past several years. He enjoys traveling in his RV, bicycling and spending time with his wife, Linda, their four sons,daughters-in-law, and 16 grandchildren.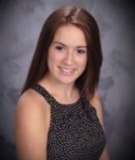 Meghan Moore
Ambassador
Meghan joined the staff in July of 2013 shortly after her father purchased the funeral home. She takes care of producing all of our Tribute Videos and Memorial Packages, editing our Facebook and website posts, bakes homemade cookies and works most visitations. She is a Junior at Kent State University and enjoys reading and writing.
Hennessy-Bagnoli-Moore Funeral Home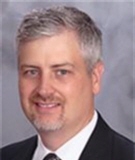 David M. Moore
Owner, Funeral Director and Embalmer
David M. Moore is the Owner of Hennessy-Bagnoli-Moore Funeral Home. He was born and raised in Akron's North Hill and since November of 2015 has moved back to Akron's North Hill.

David started in funeral service in 1985 washing cars and working calling hours at Hennessy-Bagnoli Funeral Home not knowing that 28 years later he would have the opportunity to purchase the business. It was a job he reluctantly took while participating in Akron's North High School's DCT program. After working there just a few short weeks, he knew funeral service was the only career he ever want.

After graduating from North High School in 1986, he went to the University of Akron and then the Pittsburgh Institute of Mortuary Science finishing his schooling in 1993 7th in his class.

In 1996, Hennessy-Bagnoli Funeral Home, a family owned and operated firm since the 1940's, was sold to funeral home conglomerate, Carriage Services, Inc. out of Houston TX, a corporation known for owning multiple funeral homes. It wasn't long after Carriage Services,Inc. purchased the firm that it turned the neighborhood's favorite family owned funeral home into a corporate business and by 2002 most of the North Hill employees were gone and a change needed to be made.

In April 2002, David accepted a position as a funeral director/embalmer and Managing Partner at Hennessy-Bagnoli Funeral Home where his carrier in funeral service started and gave the funeral home a much needed neighborhood presence.

On October 1, 2012 Carriage Services decided reduce the number of smaller funeral homes it owned and offered the business to David. On July 22, 2013 the sale of the business was complete, his lifelong dream of owning a funeral home had been fulfilled and the neighborhood's longest operating funeral home was once again FAMILY OWNED and better than ever.

In November of 2015, David's life had come full circle. He and his wife, Tina sold the home they loved in Tallmadge to move back to the community that they serve everyday further enriching their family's lives with the traditions of North Akron and Cuyahoga Falls.

In his spare time, David enjoys volunteering as an Usher, Extraordinary Minister and Reader for St. Anthony Parish, spending time with his family, riding his Harley Davidson, golfing and his Australian Shepard, Tilly.
He was the past president of OFDA's District 8/Summint County Funeral Director's Association and is currently OFDA's North East Regional Director.